Early Work 1972-1978 selection
In Zimmerman's installations of the later 1970s and early 1980s, she uses light, glass, mirrors and pools of water to transform gallery spaces, dematerializing the actual walls and floors while creating planes of light and dark that seemed to hover in the air, surrounding and confronting the viewer. This 'strategy' is also visible in her early photographic pieces. Tassajara - probably the most personal statement Zimmerman makes - comes from the natural hot pool at the San Francisco Zen Center's mountain retreat in the wilderness of Big Sur, CA that she visited frequently. Reading from left to right, the reflected image goes from very fractured in the left panel to almost perfectly reflective in the right side panel, expressing the clarity that meditation and stillness create.
The Light Studies pieces are related to some of the installation projects done in 2004 at San Francisco's SITE SPACE and at the Broxton/Gagosian Gallery in Los Angeles. Setting up mirrors to reflect or 'bounce' light into other mirrors or onto flat surfaces to photograph them as references to time passing.
Spatial Topography is a documentation of the elements in her San Francisco studio space: corners, edges, windows, pillars. It was a way of mapping and dissecting a given space - which was also evident in her temporary installations that were done in galleries, museums and alternative art spaces during the 1970's.
– Pepe Karmel
Tassajara, 1972, 6 gelatin silver prints, 20"H x 60"W
Light Studies II/SITE San Francisco, 1974, 2 gelatin silver prints
Equivalent Abstractions, 1974, 15 gelatin silver prints and 15 graphite drawings, 16"H x 20"W each, Collection of the Whitney Museum of American Art
Equivalent Abstractions: Roma Window, 1975, 7 gelatin silver prints and 7 graphite drawings, 14.5"H x 19.5"W each
Broxton Gallery/Light Study, 1977, 3 gelatin silver prints, 16"H x 20"W each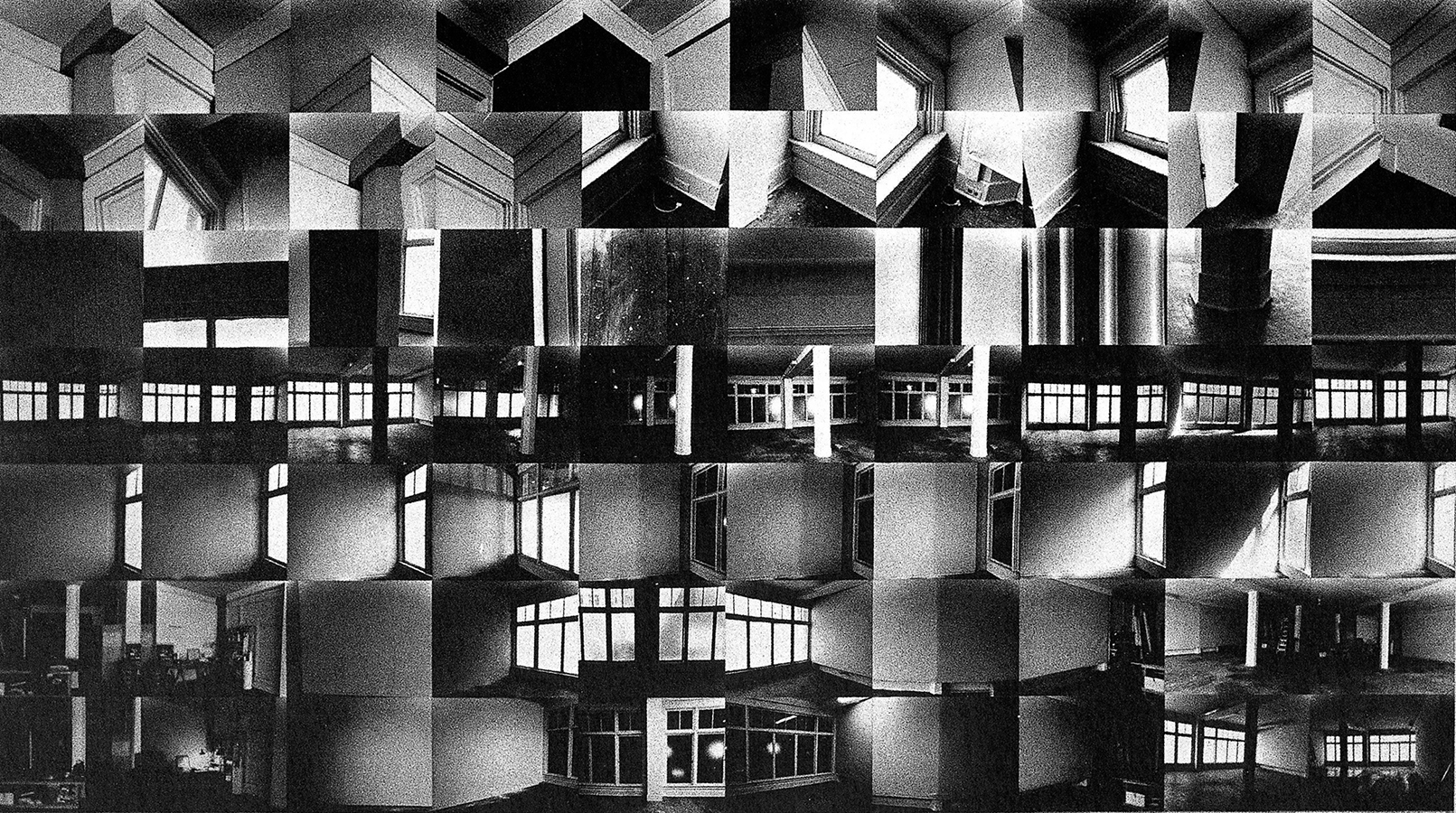 Spatial Topography, 1978, 70 gelatin silver prints, 16"H x 20"W each; 112"H x 200"W overall, Collection of the Los Angeles County Museum of Art